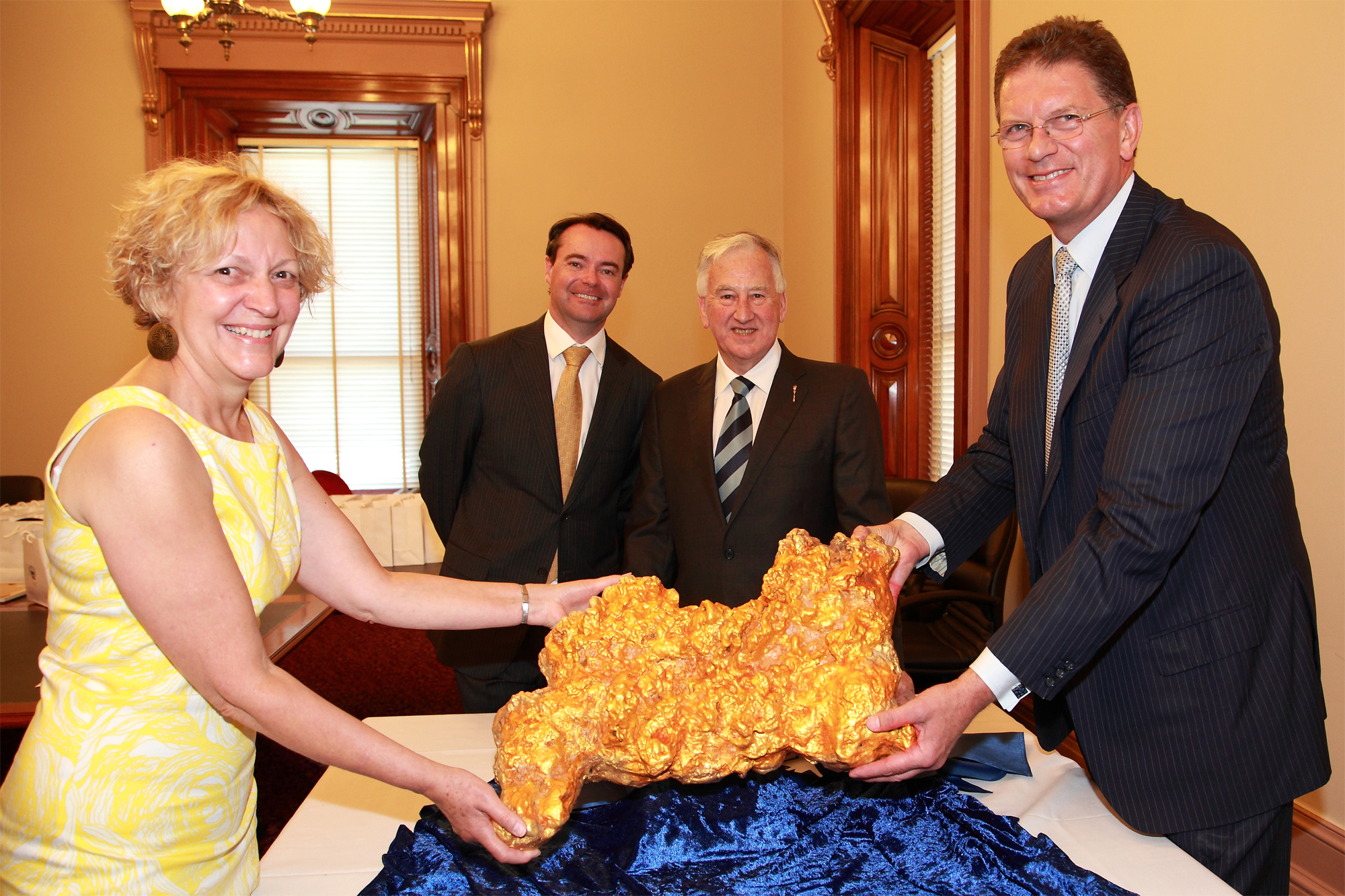 PMAV's Rita Bentley awarded Order of Australia Medal!
The Order of Australia is the pre-eminent means by which Australia recognises the outstanding and meritorious service of its citizens.
It gives me the greatest of pleasure to announce that the PMAV's Rita Bentley, has been awarded the Order of Australia Medal (OAM) in this year's 2020, Queens Birthday Honours List.
This honour was awarded for recognition of Rita's unselfish, fastidious dedication, determination and support for others. The citation for the award is: "For service to the environment, and to hobby prospecting and small scale mining"
Rita has spent the majority of her life fighting for others and their rights, while still bringing up a young family and co-running their business with husband David Bentley (who was also heavily involved at PMAV). They even found time to operate several gold mines in the late 80's.
Since 1988, she has played many rolls on the Committee, including approximately 21 years as President, until last year when ill-health forced her into the role as President Emeritus.
in 2006, Rita also stood as an Independent candidate in the Legislative Council Region of Southern Metropolitan at the Victorian state election, again fighting for other's rights.
in 2015, Rita was awarded the 'Jim Stewart Memorial Award' (for excellence and dedication to the PMAV) and made a Life Member.
Most recently, as co-admin at Bush User Groups United she has continued to fight and lobby for the thousands of small miners and prospectors in Victoria and their right to access the Goldfields.
On behalf of the PMAV and the BUGU Admin Team and all its members, we would like to congratulate Rita Bentley on her award for her dedication in helping others.
You truly deserve the Order of Australia.
Well done Rita.
Sad footnote:
Rita passed away on the 15th july 2020.
She will be missed by all of us and the world is a sadder place.
The Victorian Environmental Assessment Council (VEAC)..
Are a biassed organisation whose agenda is the formation of National Parks and the banning of many recreational groups from these locked fire traps.
Prospecting is one activity they want banned from their recent report on the Central West region of Victoria. This is an area of 77,000Ha and includes the Wombat and Lederberg Goldfields. Their report is HERE 
Many communities rely on 4wders, campers, prospectors, hunters, firewood and loggers, small scale miners and many more bush users to economically support their towns and families.
The VEAC report quotes a flawed (possibly fraudulent) economic loss of $270 Million to the Victorian Economy. An independent report commissioned by PMAV has found the true loss is over $2.8 Billion! This report can be accessed by clicking "The Future Use of Public Lands: An Assessment of the Gillespie and Midas Social and Economic Analysis for the Victorian Environmental Assessment Council's (VEAC) Recommendations for Public Land in Victoria's Central West."
The PMAV are opposed to the creation of more locked National Parks and ask for a better inclusive forest management system to be adopted.
We are continuing to lobby all Victorian politicians and ask they reject the VEAC report.
Please sign our online Petition (Victorians only/and age) HERE