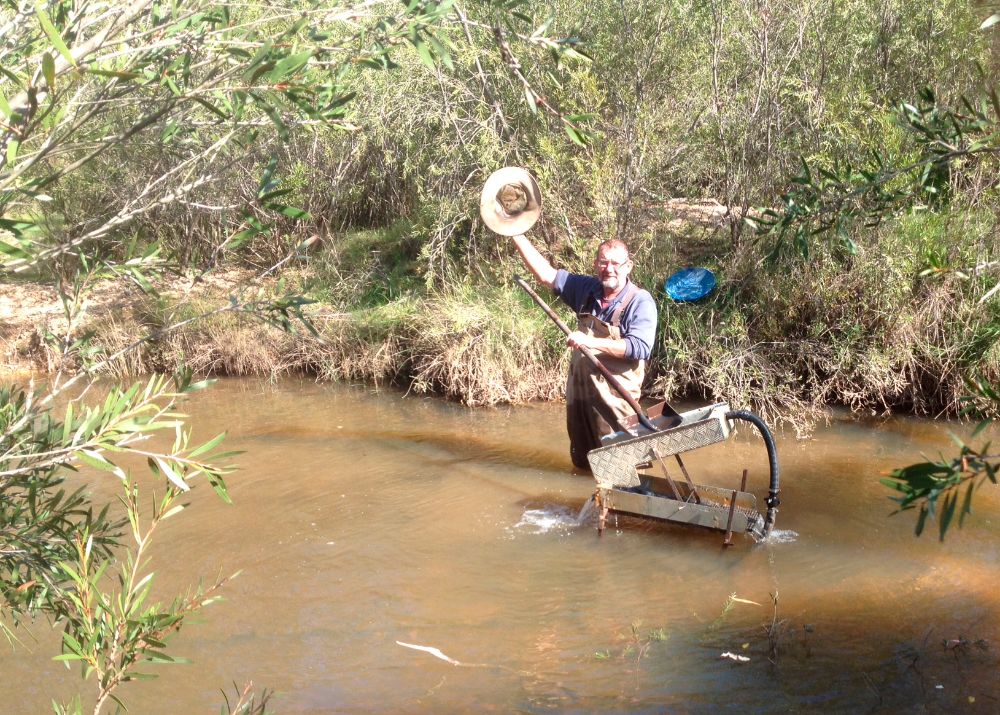 PMAV Code of Conduct
The Prospectors & Miners Association of Victoria has developed the following code of conduct in cooperation with public land managers, Department of Jobs, Precincts and Regions (Resources) and Parks Victoria.
PMAV members should:
Be aware of all statutory regulations that govern prospecting activities in Victoria.
Pursue where practical, methods to improve the natural environment.
Ensure that at all times, activities are conducted in a manner that complies with health and safety requirements.
Promote responsible prospecting and educate others about our code.
Only conduct prospecting activities on private land with the consent of the owner.
The PMAV lobbied successfully to have stickers placed on all detector coils manufactured in Australia, asking prospectors to 'Fill your hole', a good example of just a simple but effective environmental and respetful act to do.
In addition to the above the PMAV and the states public land managers have produced the Victorian Prospecting Guide. This guide can be downloaded in PDF format.
The PMAV acknowledges the many diverse prospecting and mining pioneers who came to Australia seeking their fortune, in turn creating a generation of proud Australians and the Australian tradition of searching for gold.
The PMAV also pay their respects and acknowledges the Aboriginal people of Victoria, the traditional custodians of this land and all past, present and emerging elders.